We love personalization. It's your day. It should reflect everything about you and your love story. You are the reason we create, so we want our designs to reflect your love as a couple.  There is no pricing sheet.  We customize the needs for each client.  
We also LOVE to use locally grown flowers. There are some amazing farmers in the hill country. They do the real work. There is nothing more satisfying than knowing the hands that grew and loved those stems to the final cut. If the blooms you wish to incorporate are grown locally, it's our first priority to support those farms.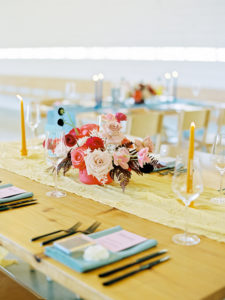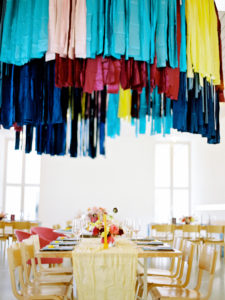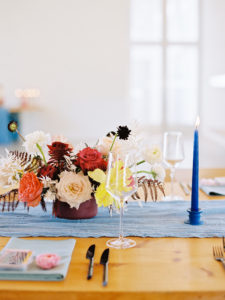 Where Do We Start?
The process is very easy. First up, let's make sure your date is available in our calendar. Head over the to the CONTACT page to submit your inquiry.
Once the date is confirmed, we'll start the process on gathering the facts. This is when we get our first look into your vision!! We can set up a time to chat and hear all about your dreams. We'll also send you a link that helps compile the details. From there, we'll get working on a quote for you. We'll always complete the estimate first to ensure we're synced on budget.
Once you know Kismet Flowers is the perfect partner for you, we make it official with the deposit.  This locks you into our calendar!!  Then we REALLY dive head first into the creative details. We relish in this process. Customizing that perfect bloom pallet and developing those inspiration visuals really gets us excited. The details really come alive. This creative process is saved for signed Kismet clients, however.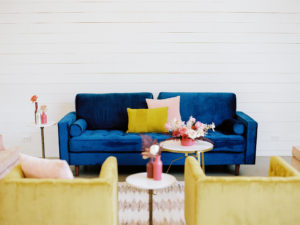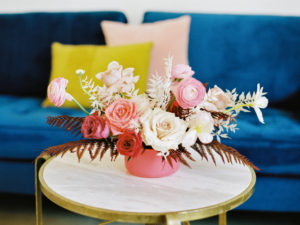 Do You Have Packages?
Full Wedding Set-Ups   ||   We are with you every step of the way. We have been deep in the details behind the scene and now it is all coming to life! The day of, we arrive to your venue for set up and installation of all floral items. Seeing your expression when we reveal your bouquet for the first time is exactly why we do this. All the feels! That smile right there fills our heart. At the end of the event, we can come back for breakdown as needed.
Kismet will only have ONE on-site setup client per day. You are our ONLY focus. 
Studio Pick Up   ||   We are always happy to create for you and have your floral items ready to be picked up in the studio. We are conveniently located near the center of Dripping Springs.
Featured In Martha Stewart Weddings:                                                                            https://www.marthastewart.com/8083374/colorful-modern-texas-wedding-becca-lea-photography 
Becca Lea Photography   ||   Silver Thistle Events   ||   Bee Lavish Vintage Rentals   ||   Prospect House  ||   Selma Sosa Hair & Make-Up   ||  Catering with a Twist  || Sugar Mama's Bake Shop